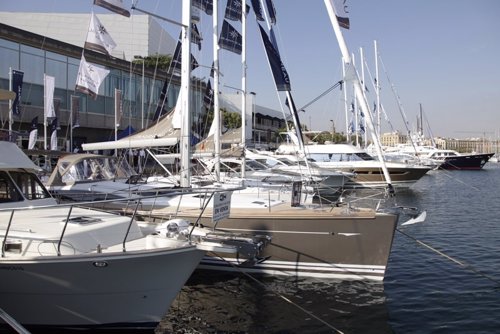 The Barcelona Boat Show has started to sell exhibition space and services to national and international firms for the 2013 edition, which will take place from 24th to 29th of September in Port Vell, Fira de Barcelona has informed in a statement this Friday.
The Show will coincide with the celebrations of Mercé, the patron saint of the catalan capital, and with the Mediterranean Tall Ships Regatta.
"We have started our commercial campaign with a very positive response from the companies in the sector, which confirms the success of the model initiated in 2012, concentrating all commercial activity in the Port Vell during the month of September", assures the director of the Show, Jordi Freixas.
According to the results of a survey done by the Fira de Barcelona, 80,4% of the exhibitors of the last edition have given a positive evaluation to the new format, the Show has a high repetition rate (93%), and almost half of the annual sales of the exhibiting companies are generated during the Show in Barcelona.