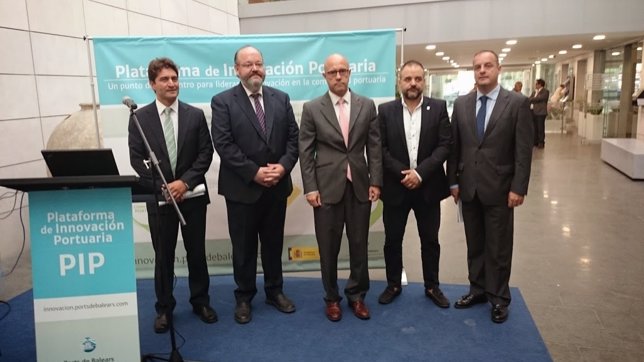 The Port Authority of the Balearic islands (APB) unveiled on Monday a new innovation platform for the ports (Plataforma de Innovación Portuaria - PIP), purpose of which is to identify improvement opportunities in the ports themselves and in their environment and to lead and support innovation projects so they can proceed successfully.
The new platform will be formed as a "new connection point in the port environment for innovation projects". Through the website www.innovacion.portsdebalears.com, which has been presented today in the Port of Palma, solutions are sought for the concept "Smart Port, as the majority of the projects and innovative ideas being developed in the online portal will have the support of the new technologies.
At the presentation of PIP assisted the president of APB Alberto Pons, the director general of the Ports and Airports, Antonio Deudero, the vice-president of the Municipal Institute for Innovation of the Palma Town Hall, Guillermo Navarro, the deputy principal of Department of Innovation and Transference of UIB, Jordi Llabrés and the chief of the Department of Quality and Innovation of APB, Jorge Martin.