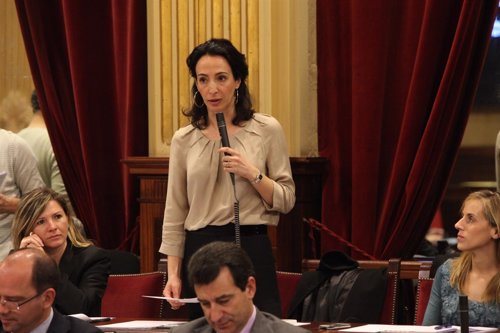 The Tourism Commission of the Parliament agreed this Thursday, with an abstention of PSIB and MÉS, to urge the central Government to continue to adopt measures to boost the nautical sector, for its revitalizing effect on the Spanish economy, and specially on the employment.
Representative of the Popular Party Lourdes Bosch, who presented the proposal, referred to the earlier modification of the matriculation tax by the central Government, allowing an exemption of the matriculation tax on charter yachts over 15 m, which was supported also by the Lower House of the Parliament.
Bosch, who did not accept the amendments to the modification of the law presented by PSIB, explained that the tax made it impossible to carry out charter activity in Spain in equal conditions to the rest of the European Union. Besides, "it violated the principle of free movement of people and services in the maritime transport".
According to Bosch, the nautical sector involves a high consumption of services, with a large proportion of intermediate consumption and a great capacity to create employment, which "because of their special characteristics and cost distribution, present a considerable effect on the economy".
Bosch explained that according to recent studies, out of the total of 1.189 charter yachts in the world, 767 have their base in the Mediterranean in the summer, but only 11 are registered in Spain. " This means not only a missed opportunity to create wellbeing, but also employment", she indicated.
Bosch, who is also the spokeswoman of Tourism for the Popular Party in the Parliament, assured that in Spain the nautical tourism is "discriminated from the tax point of view" in comparison to the neighboring countries, and even in comparison to other economic activities.
"Despite being one of the world leaders in tourism, in Spain we are far behind our neighbors when it comes to nautical tourism", she pointed out adding that "if Spain chooses to give incentive to nautical charter through tax policies, it could capture up to 30% of the volume of this business in the Mediterranean".
To finish off, she reminded that the president of the local government, José Ramón Bauzá assured this past Wednesday that he will fight against the new navigation tax, planned by the central government. She admitted that this new tax will be "a step back" and will make us "loose competitiveness".